H
alligan's

International
---
You've found the HHI Home Page!
This site is dedicated to all fans of vintage Hallicrafters radios! This is the home of all things HALLICRAFTERS -- equipment information, on-the-air HF Nets, email reflector, nostalgia, Hallicrafters Special Event Station W9WZE, shortwave listening (which is most enjoyable when using a classic Hallicrafters receiver), and other features.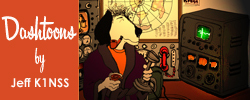 HOT LINKS: Home | Search QTH.NET Lists | Blast from the Past | Photo Archive | For Sale/Swap | Latest HHRP Info
Click here to contact webmaster. Click here if there is no left-side menu frame. This page last updated 15 Nov 2014
CQ Serenade words and music by the late Maurice Durieux VE2QS and VE2BR, played by VE2QS and his orchestra, vocal by Joyce Hahn. Produced around 1951.


You are visitor number since 22 Oct 2006